Helloworld Travel Wollongong
02 4229 6112
62 Crown Street
Wollongong
NSW
2500
Distance from your current location ... km
Opening hours:
0830-1730

0830-1730

0830-1730

0830-1730

0830-1730

Closed

Closed
EMAIL ENQUIRY
Helloworld Travel Wollongong
EXPERIENCE THE DIFFERENCE WITH Helloworld Travel WOLLONGONG
When the team of travel experts at Helloworld Travel Wollongong help you to experience the world with them, you can be confident that you're in good hands.
That's because Helloworld Travel Wollongong has extensive travel industry experience, unmatched by any other agency in Wollongong and the surrounding region. Helloworld Travel Wollongong's success is reflected in over 50 industry awards from suppliers and industry peers.
Helloworld Travel Wollongong's four partners, Graham, Zara, Sandra and Jackie, between them have 130 years-plus experience in the travel industry. They are very much hands-on partners, helping clients and leading the agency's team of travel consultants.
Over the years Helloworld Travel Wollongong has built up a significant portfolio of government and corporate clients, and are experts in complex business travel arrangements, especially in premium class airfare construction.
We also have many loyal clients who have trusted us with their holiday and recreational travel arrangements for decades.
No request is too big, or too small.
As an agency of long standing, Helloworld Travel Wollongong has developed excellent relationships with national and international airlines and holiday tour providers. For example, we are one of only two Qantas Holidays Premium Agencies in the region, and two of our staff are Qantas Holidays Global Achievers. Helloworld Travel Wollongong also has preferred status with key global suppliers such as Qantas Airways, British Airways, Singapore Airlines Qantas Holidays Royal Caribbean Cruises,Celebrity Cruises, Cunard Line P and O as well as Insight Vacations,Trafalgar Tours, Contiki, Globus and Cosmos, AAT Kings, Scenic Tours and APT and many more...
So you can be sure you are getting great value as well as great service when you book your holiday or business trip through Helloworld Travel Wollongong.
Experience the difference today.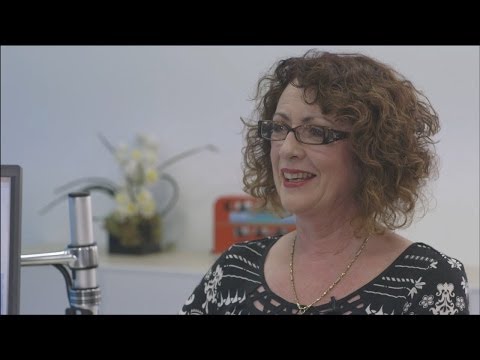 Mary's real life story is a tale of what it means to be so far away from those you love. Here's how British Airways and Helloworld Travel worked together to create a memory that Mary will never forget.
Read more
Hi, we are here to help!
Our experienced team are available to assist